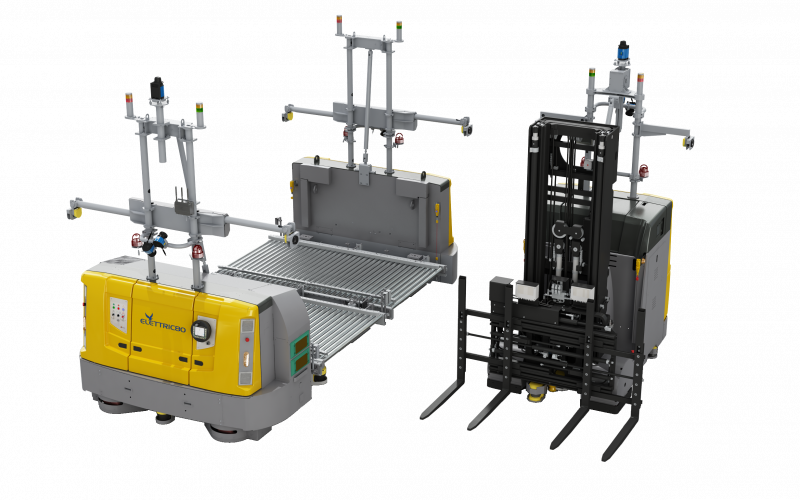 AUTOMATIC GUIDED VEHICLES (AGV), latest-generation robotic-guided and laser-guided vehicles (LGV), designed to ensure the highest level of efficiency and safety in a 4.0 factory
AGVs (automatic guided vehicles) and LGVs (laser-guided vehicles) are reliable, fast and flexible technological systems that guarantee reduction of time, costs and margin of error within an automated industrial system. These are machines capable of moving independently without a driver on board and capable of managing and improving logistics operations within a production system, from the entry of raw materials to complete warehouse and shipment management.
---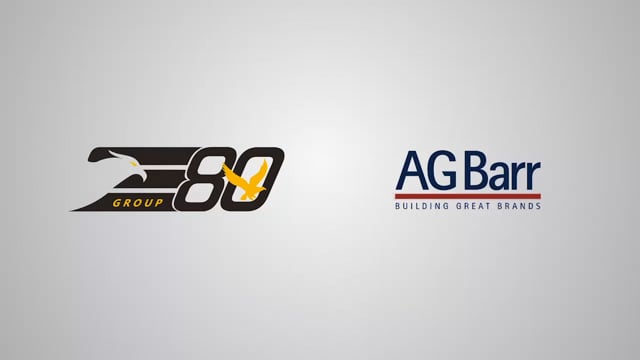 The extensive range of AGVs and LGVs produced by E80 Group offers a rapid response to the needs of factories which require the complete integration of material flows: from the finished products to the implementation of different types of high-density automatic warehouses (Smart and Crane Store), as well as packaging materials to be supplied to production lines. What's more, they automate the storage of various products, linking up various types of warehouses: Block Storage, Gravity Rack, Selective, Drive-in, Easy Storage and Twin-Load.
---
Why do E80 Group's AGV and LGV automatic guided vehicles represent the highest level of innovation in terms of industry 4.0?
---
1. SOFTWARE
---
The movements of the AGVs and the LGVs within the factory are managed by software designed specifically for the customer's needs.
---
Electtric80's SM.I.LE80 software platform can coordinate intralogistic flows and hardware systems, as well as manual and robotic activities. It allows dialog with the customer's ERP and guarantees real-time remote supervision of the entire system.
---
2. 3D MAPPING
---
All automatic laser guided systems can move at speed and with extreme precision even in confined spaces. Thanks to 3D Mapping technology, it is also possible to optimize the trajectories of AGV and LGV AUTOMATIC GUIDED VEHICLES within greenfield sites (newly built by E80 Group) and brownfield sites (E80 Group systems are integrated into an existing plant).
---
3. SAFETY
---
The vehicles are capable of detecting the presence of obstacles or people through 360° in their operating environment, making the work area completely safe thanks to the built-in Proximity Laser Scanner (PLS) devices.
---
4. LITHIUM BATTERIES
---
All E80 Group AGVs and LGVs are fitted with latest-generation lithium batteries with induction charging, a technology designed to maximize factory efficiency and reduce battery wear and charging times.
---
5. CUSTOMIZATION
---
E80 Group customizes its solutions according to the customer's specific requirements, designing AGV and LGV AUTOMATIC GUIDED VEHICLES that can be used in various industrial sectors: predominantly tissue, beverage and food, as well as ceramics, plastic and wood.
---

400
More than 400 integrated solutions
2700
More than 2700 robotic systems
7000
More than 7000 AGVs and LGVs
50
Since 2016, 50 automated high-density warehouses